Let's discuss make up, shall we?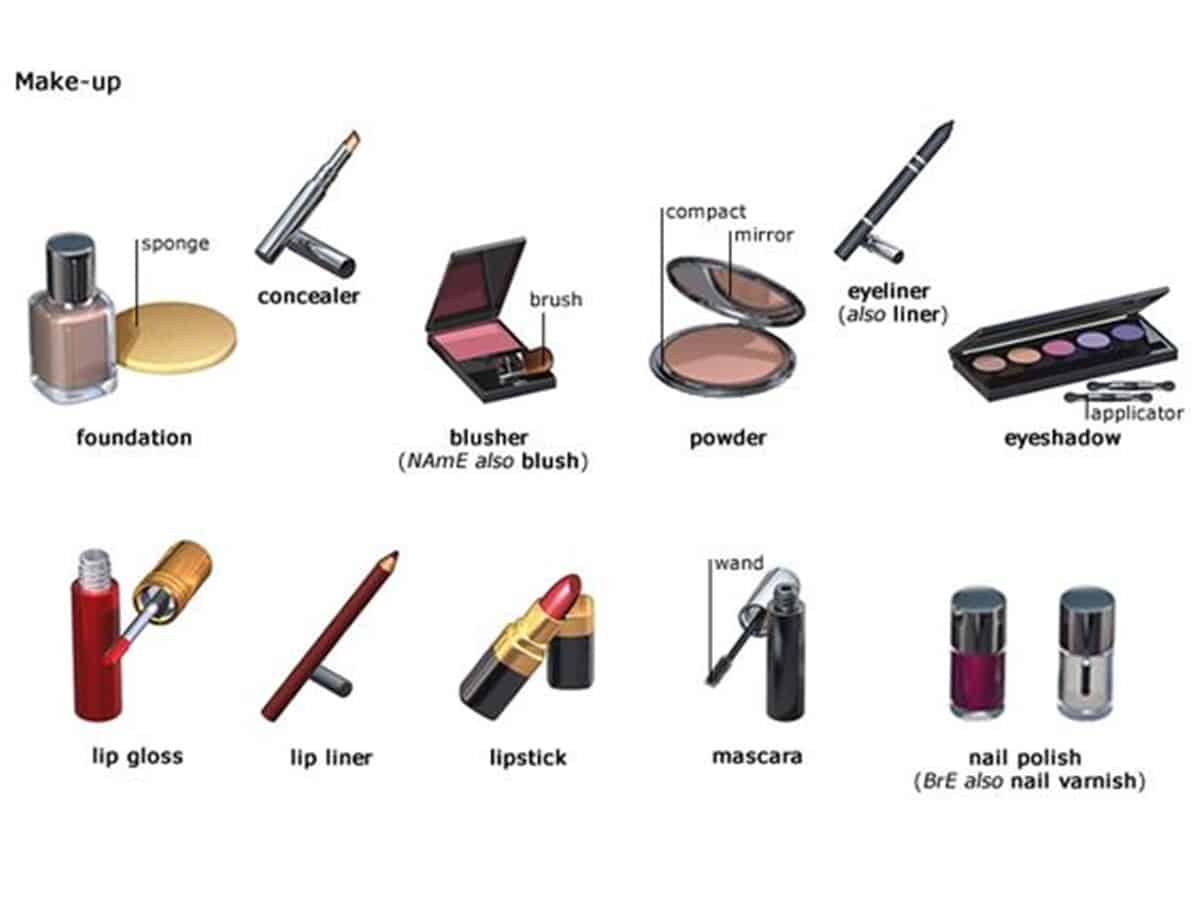 Blush brush
Brow brush
Eye shadow
Eyebrow pencil
Eyelash curler
Eyeliner
Lipstick
Liquid foundation
Mascara
Powder
Powder puff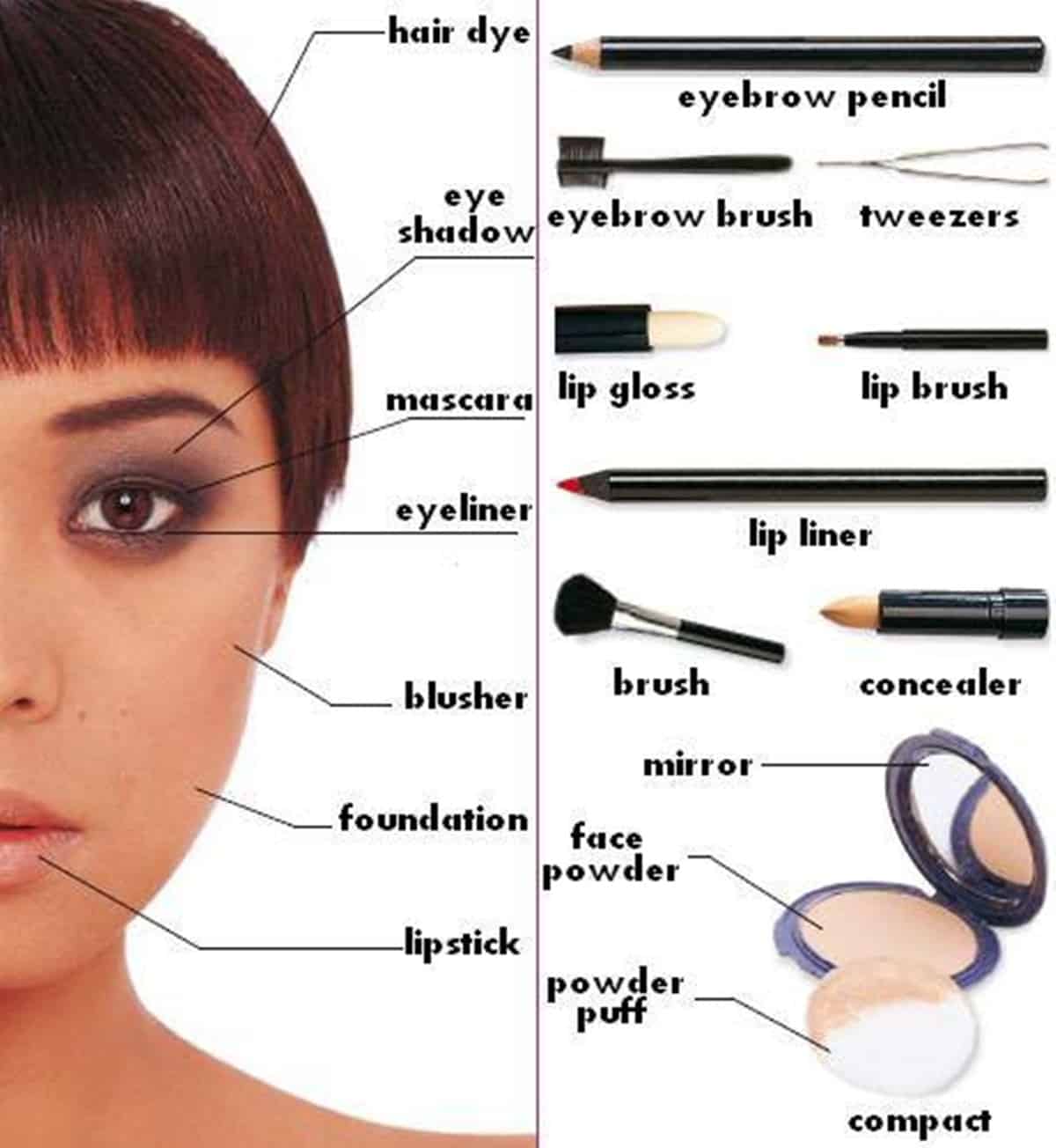 Primer comes in formulas to suit individual skin conditions
Concealer makeup covers imperfections of the skin.
Foundation is used to smooth out the face by covering spots, acne, blemishes, or uneven skin coloration
Face powder sets the foundation, giving it a matte finish while also concealing small flaws or blemishes.
Rouge, blush, or blusher is cheek coloring to bring out the color in the cheeks and make the cheekbones appear more defined.
Mascara is used to darken, lengthen, thicken, or draw attention to the eyelashes. It is available in various colors.
Eye shadow is a pigmented powder/cream or substance used to accentuate the eye area, traditionally on above and under the eyelids.
Eye liner is used to enhance and elongate the apparent size or depth of the eye.
Nail polish is used to color the fingernails and toenails.